Aberystwyth is a wonderful seaside town, a university town with a lovely Victorian seafront promenade with two good beaches and a pier.  The town has many cafés and shops as well as a museum, a ruined castle and a thriving Arts Centre and cinema.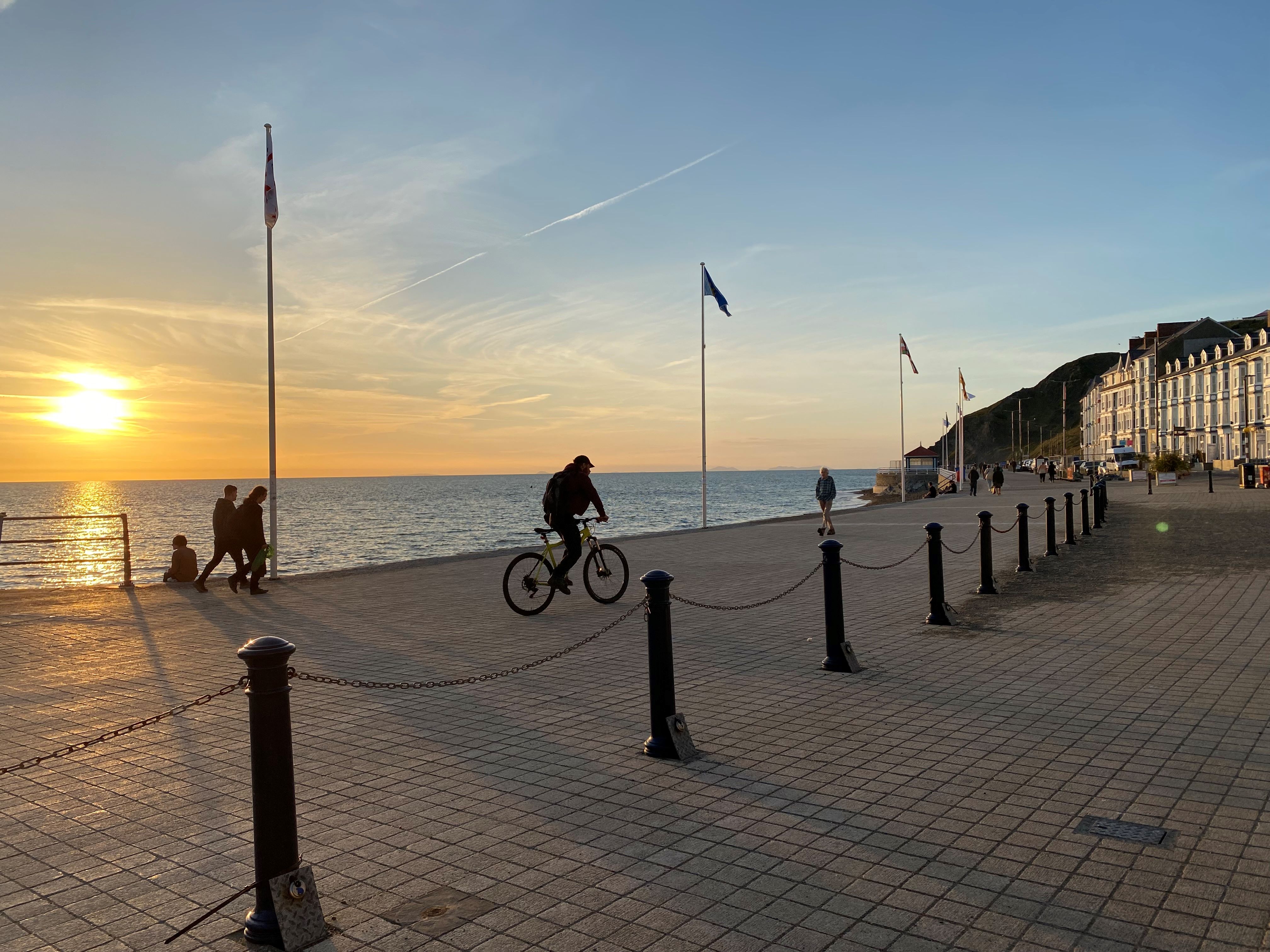 Stroll along the promenade or swim in the sea then have a coffee or an ice cream.  The town has many options for food, see Places to Eat.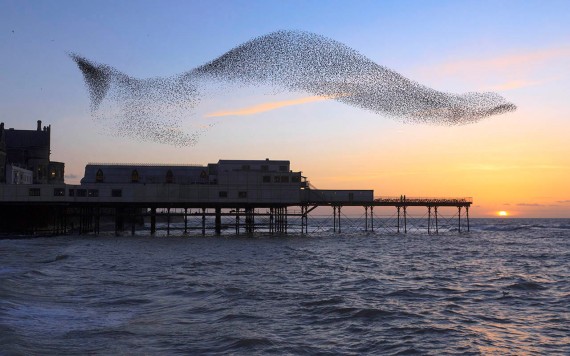 If you are here in Winter don't miss the starling murmurations. Every evening between November and February a special dark cloud fills the twilight sky over over the promenade as flocks of starlings gather and shift in swirling clouds for about 15 minutes, then suddenly swoop under the pier to roost for the night.