Be at one with nature in this unique outdoor bath.  This double ended bath can be enjoyed by one or two people at any time of day or night.  A curved screen provides privacy but it is open to sky.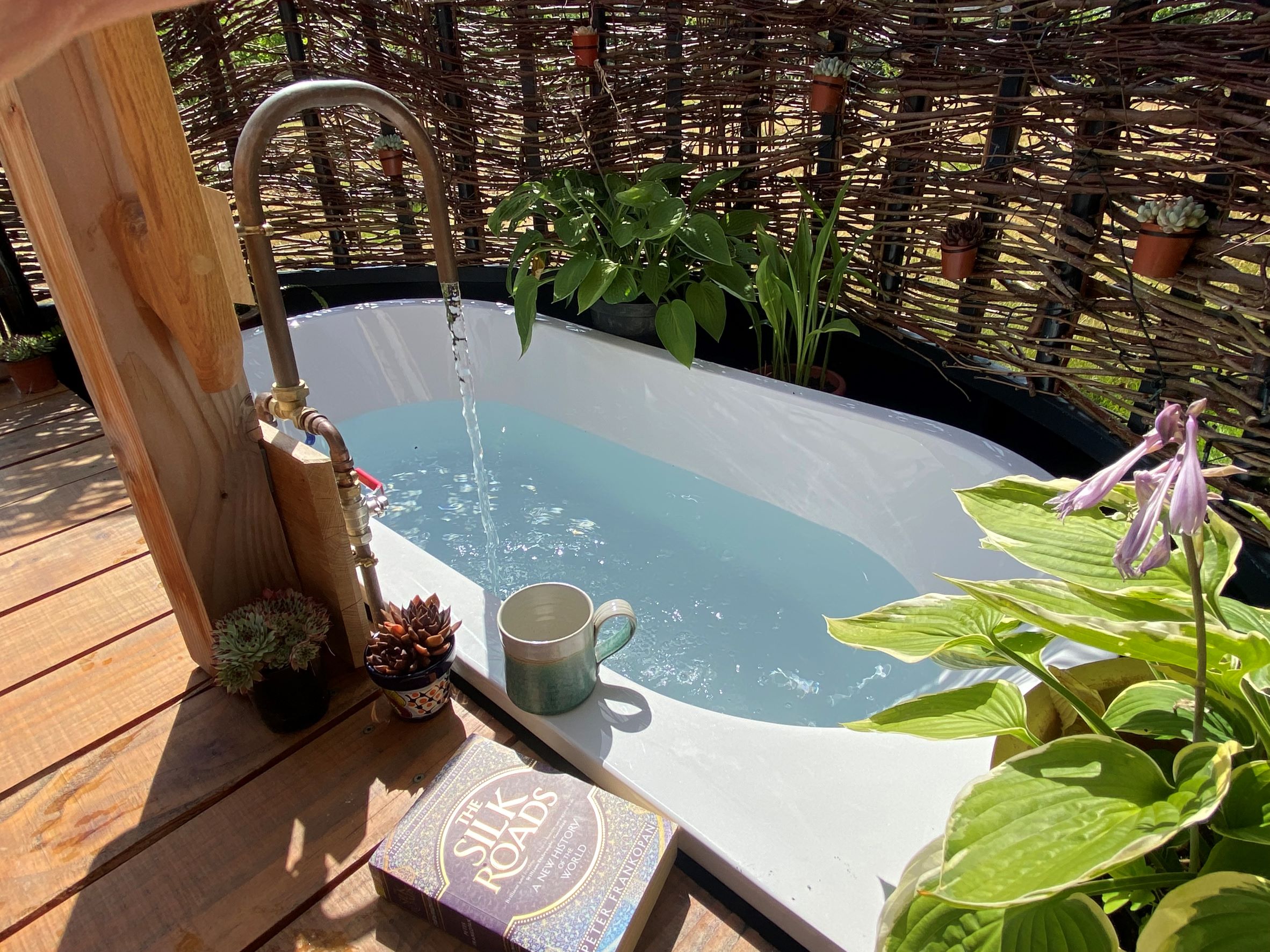 "The outside bathtub was something else…what a great thing to be outside in the cold having a nice hot bath under the open sky…and it's big enough for two which was great…just keep topping up with hot water and stay in as long as you like."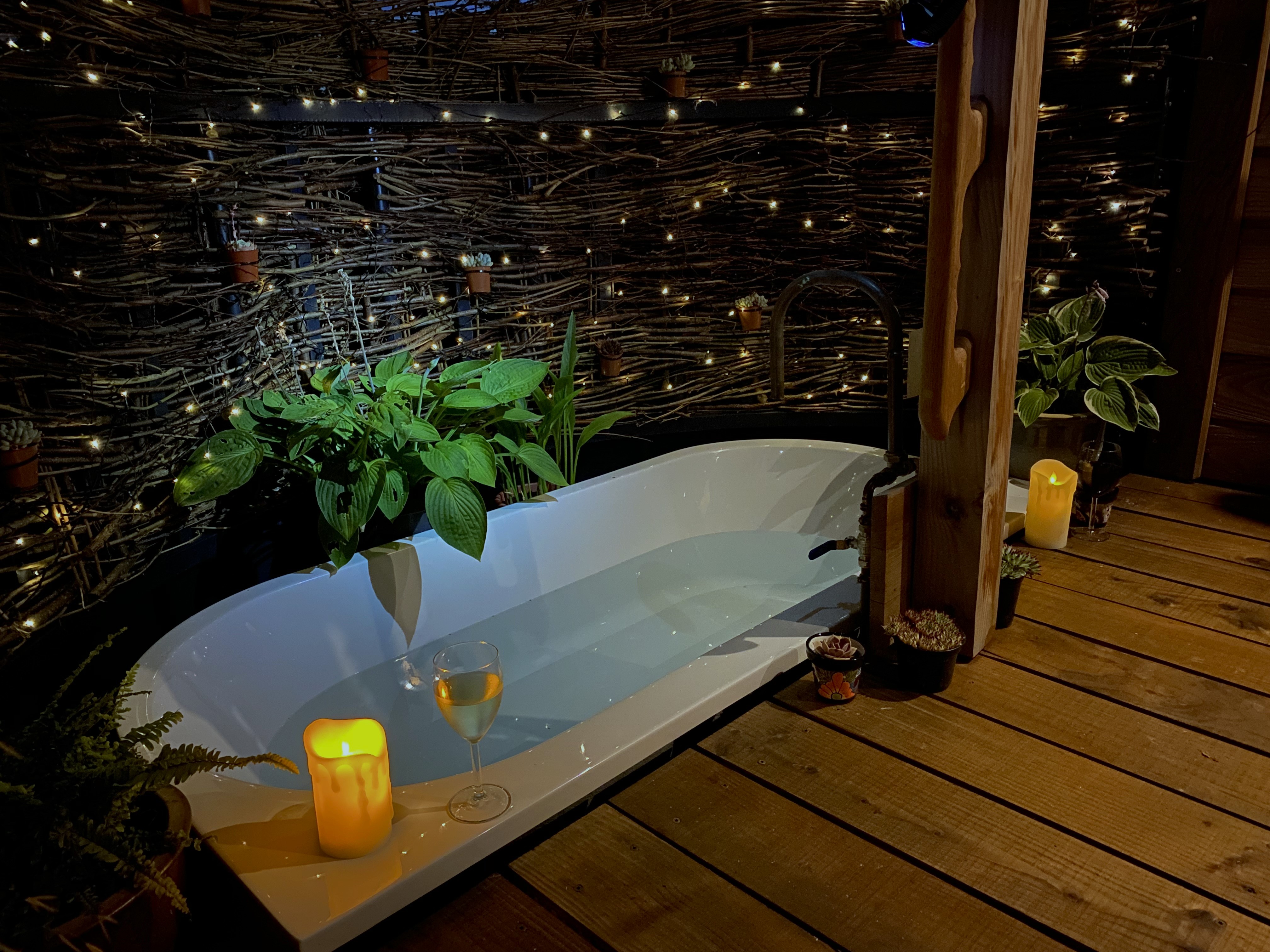 "The experience of being in the elements, under the stars, while entirely relaxed and warmly comfortable in the bath is enlivening...
PS. An outdoor bath is nicer than a hot tub because you can have nice bath oils scenting the air rather than nasty chemicals, and it's far more eco friendly. Good choice."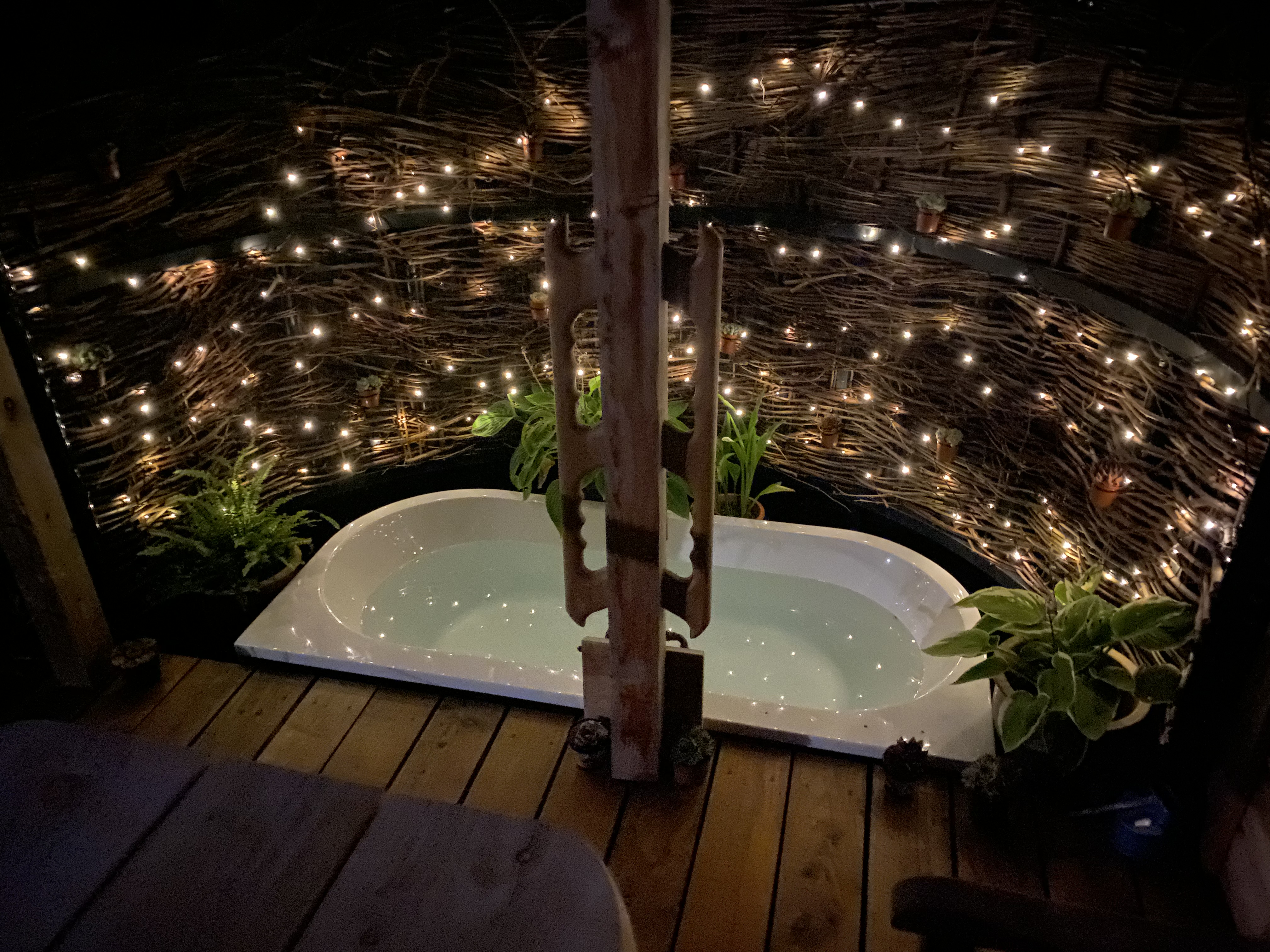 "And the outdoor bath was out of this world - I have to agree with another user's review, it's much much better than a hot tub."