The cabin has a kitchen with a 2 ring gas hob and a range of cooking equipment but most of our guests also enjoy eating out during their stay.  The nearest and favourite place is Y Ffarmers  which is in the centre of the village and is the hub for this community.  It is a lovely, welcoming gastro pub with a bar, a restaurant area and a garden with covered seating areas.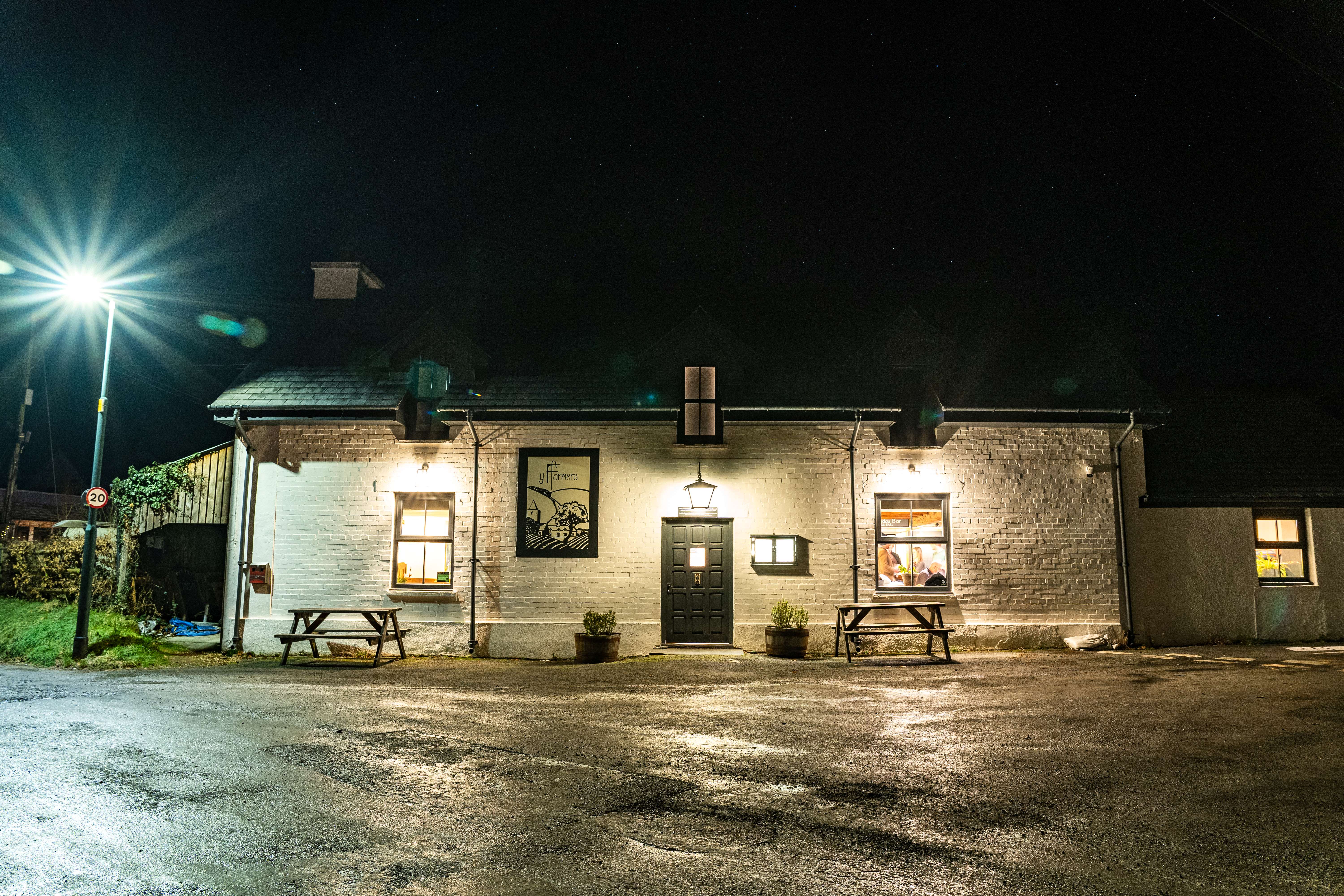 It serves great food, real ale and craft gins. Evening meals are served from Wednesday to Saturday and lunch on Saturday and Sunday.  Please book ahead - call 01974 261275 or message them on their Facebook page. They also do takeaway meals.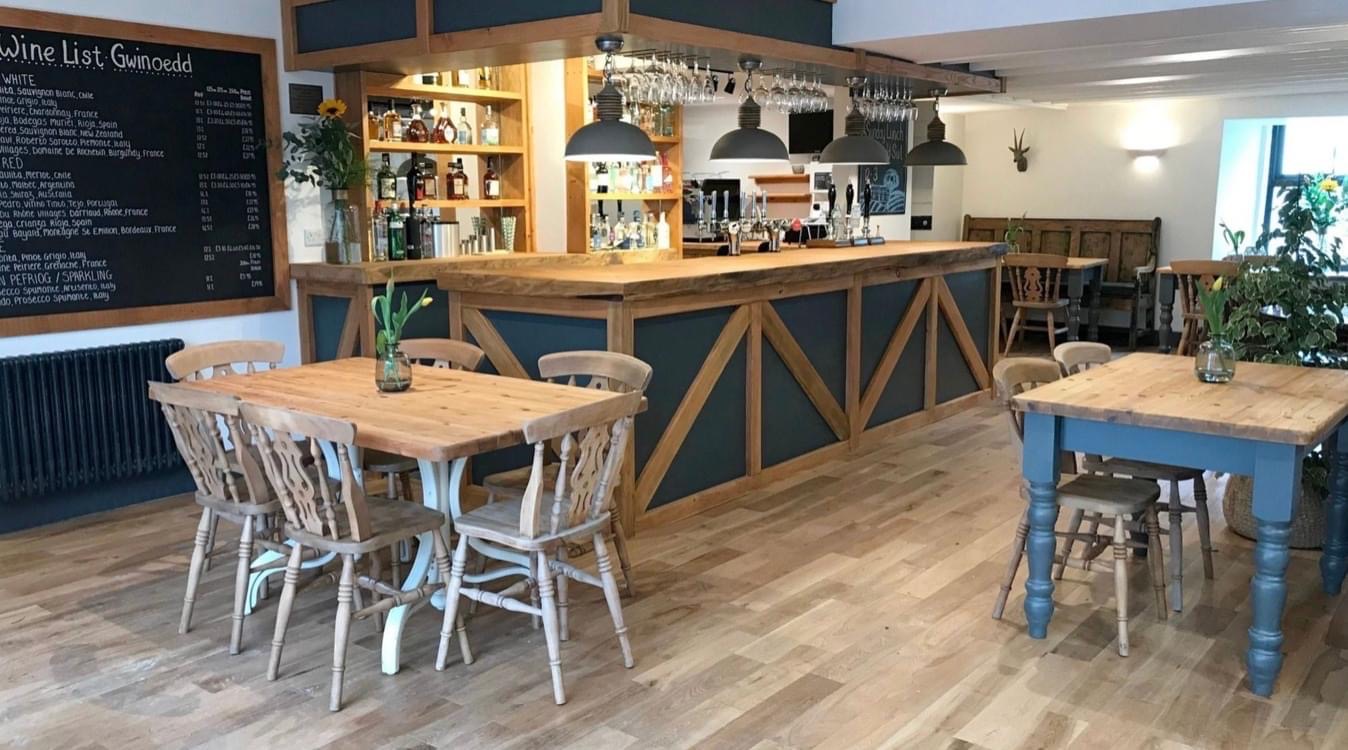 Further away, there is a wide range of places to eat in Aberystwyth.
On the promenade overlooking North Beach is the Glengower offering good bar meals and real ales.
Within town, Medina offers an interesting range of Mediterranean style of food including wonderful salads.
For a very special occasion consider the restaurant  SY23.   Chef Nathan Davies appeared on The Great British Menu to great acclaim in 2021 and 2022 and SY23 was awarded a Michelin star and won the Michelin Guide Opening of the Year Award announced in February 2022.  Book months ahead for this one.  
For afternoon tea in a Georgian mansion, go to Nanteos.
You are welcome to ask us for other suggestions.