This is a wonderful area of walking: enjoy the simplicity of walking directly from the cabin or make a short car journey to some of the best walking destinations in Wales.  We know the area very well and want to promote it for walking and trail running.  Whether you are looking for valleys, woodlands, mountains or the coastline, we provide information, maps and advice to visitors.
Local Walks from here
There are some lovely walks directly from the cabin, either on the quiet lanes that radiate out from the village or along the many footpaths that link up valleys.  We have put together maps of a variety of circular routes that we enjoy.  For those who prefer to use OS Maps or Strava on their smart phones, we may be able to share routes via these apps.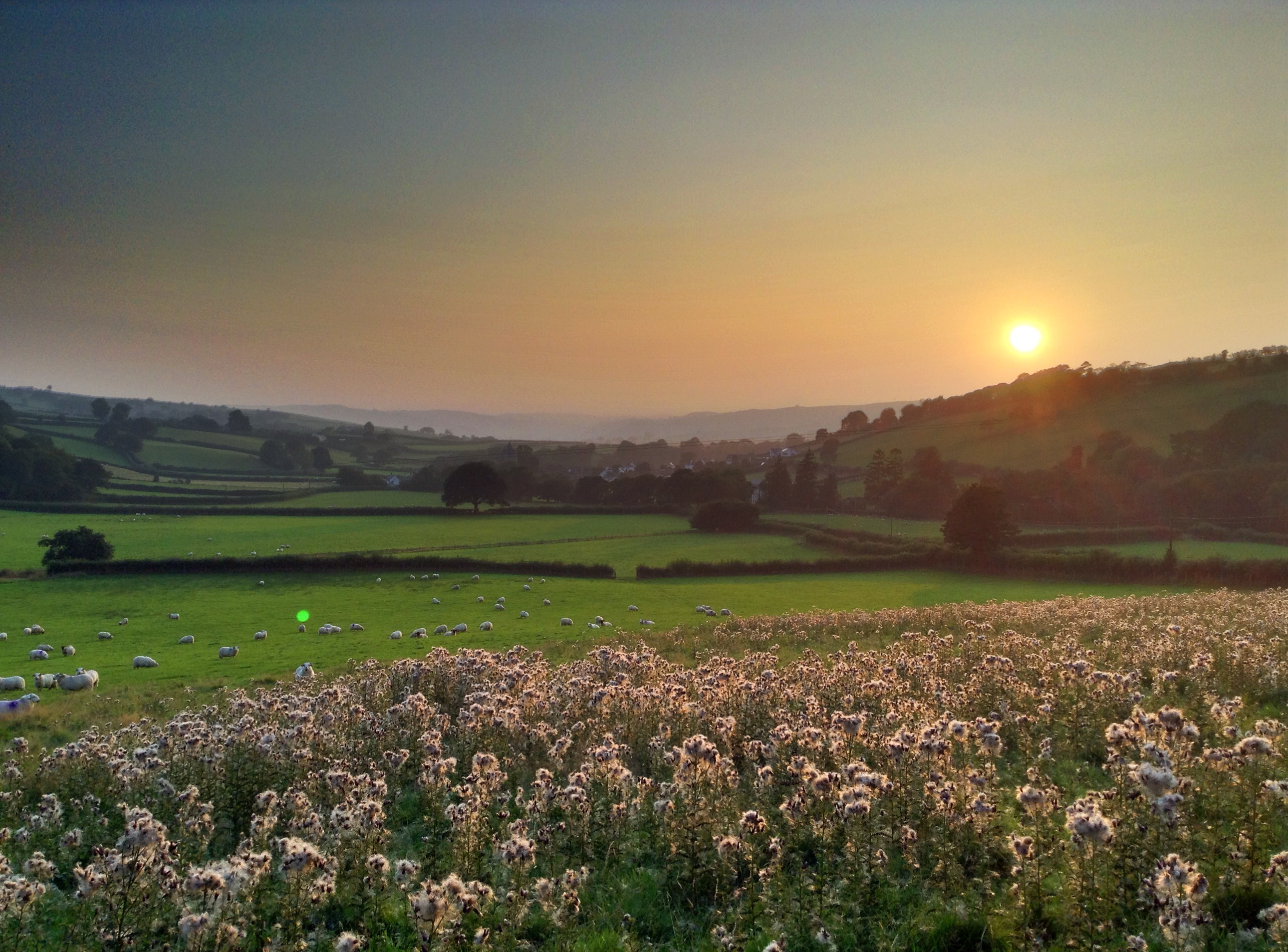 Nearby
Drive to the Hafod forest and enjoy the picturesque walks that were created in the 18th Century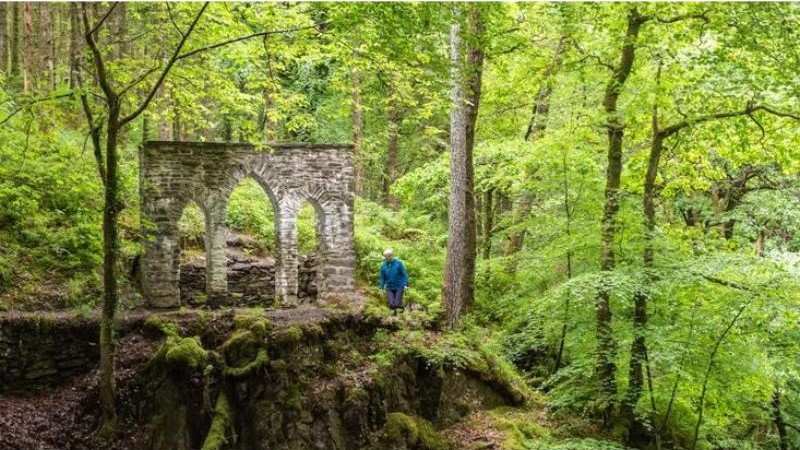 Or go over into Cwm Rheidol, the next valley North from here where oak woodlands cling to the steep valley sides.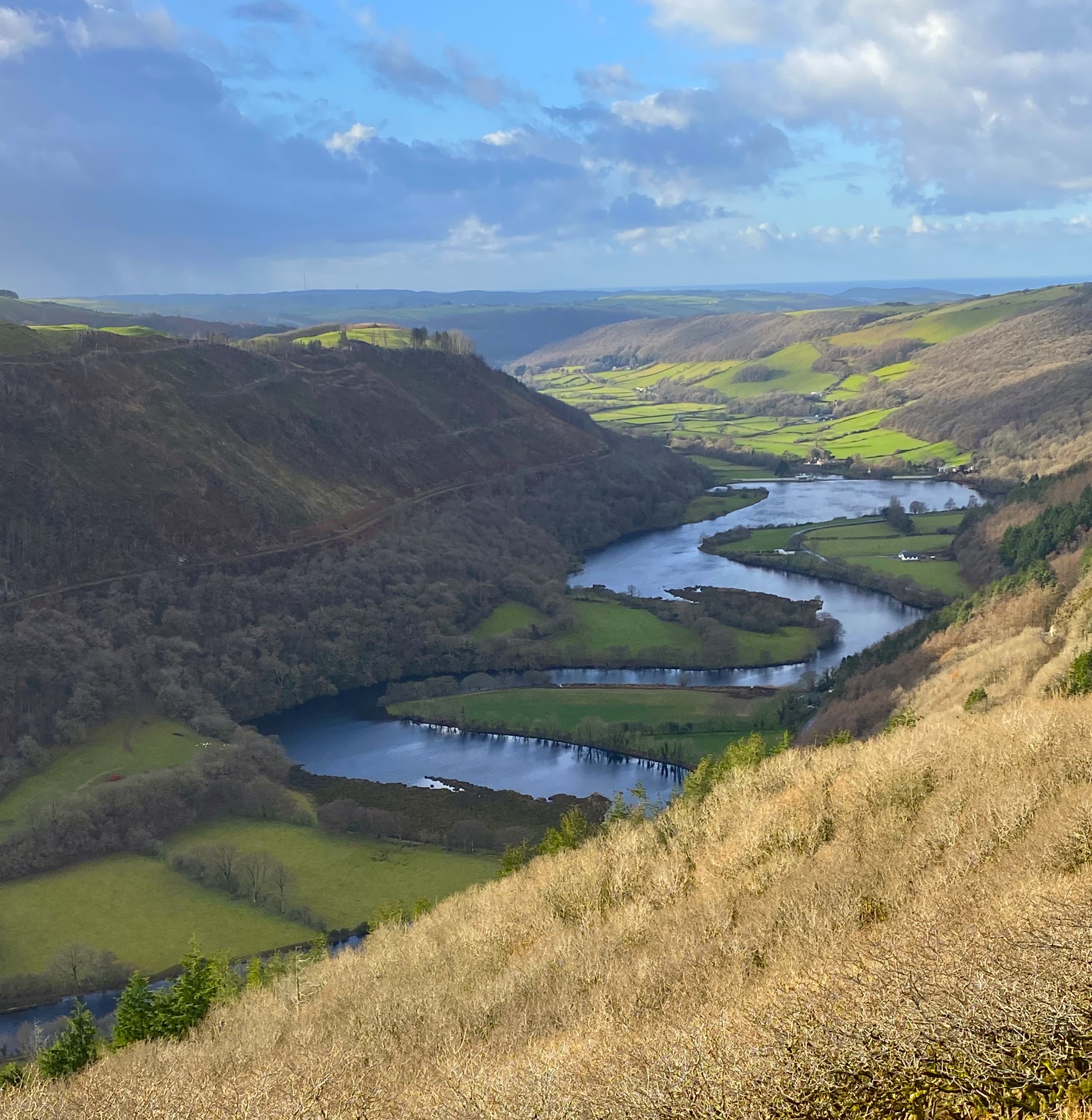 Our nearest large mountain is Pumlumon, the highest of the Cambrian Mountains and the source of the rivers Wye and Severn. A little further away is the spectacular Cadair Idris.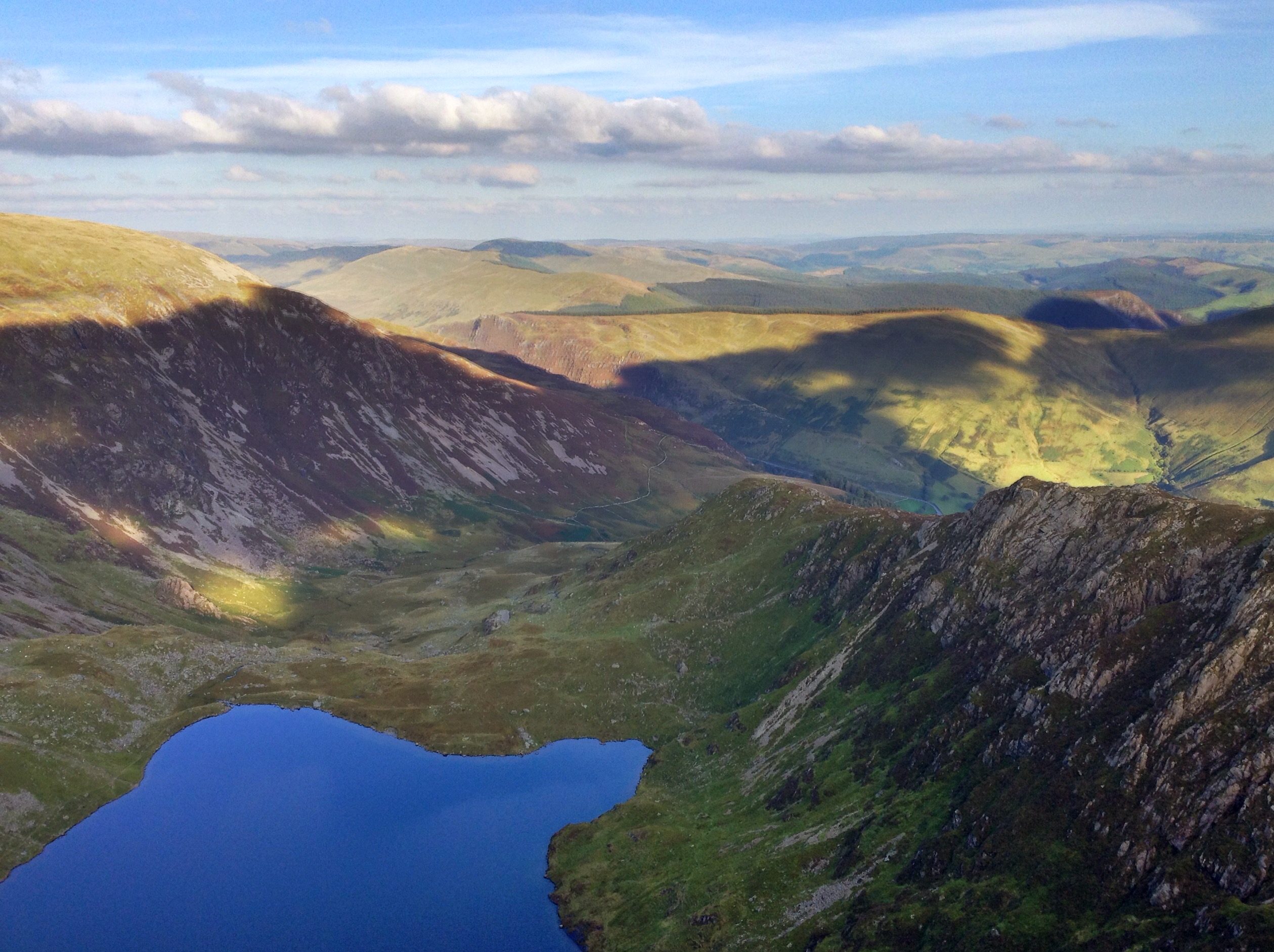 Alternatively, the coastline of Ceredigion is wonderfully varied with some dramatic sections of the coast path and some great beaches.