Sleep is very important to our health and sense of wellbeing but most of us don't get enough. Modern lifestyles can make it hard to improve sleep and so we have made a point of setting up the cabin as a haven for great sleep. Many of our guests have commented on how well they sleep when they are here: "The bed is super comfy and honestly makes for the best night's sleep EVER!"   The kingsize bed has a very comfortable mattress with crisp cotton sheets, feather pillows, a goose down duvet and Welsh woollen blankets. Guests can layer these so that they can be warm but not too hot – a common cause of poor sleep.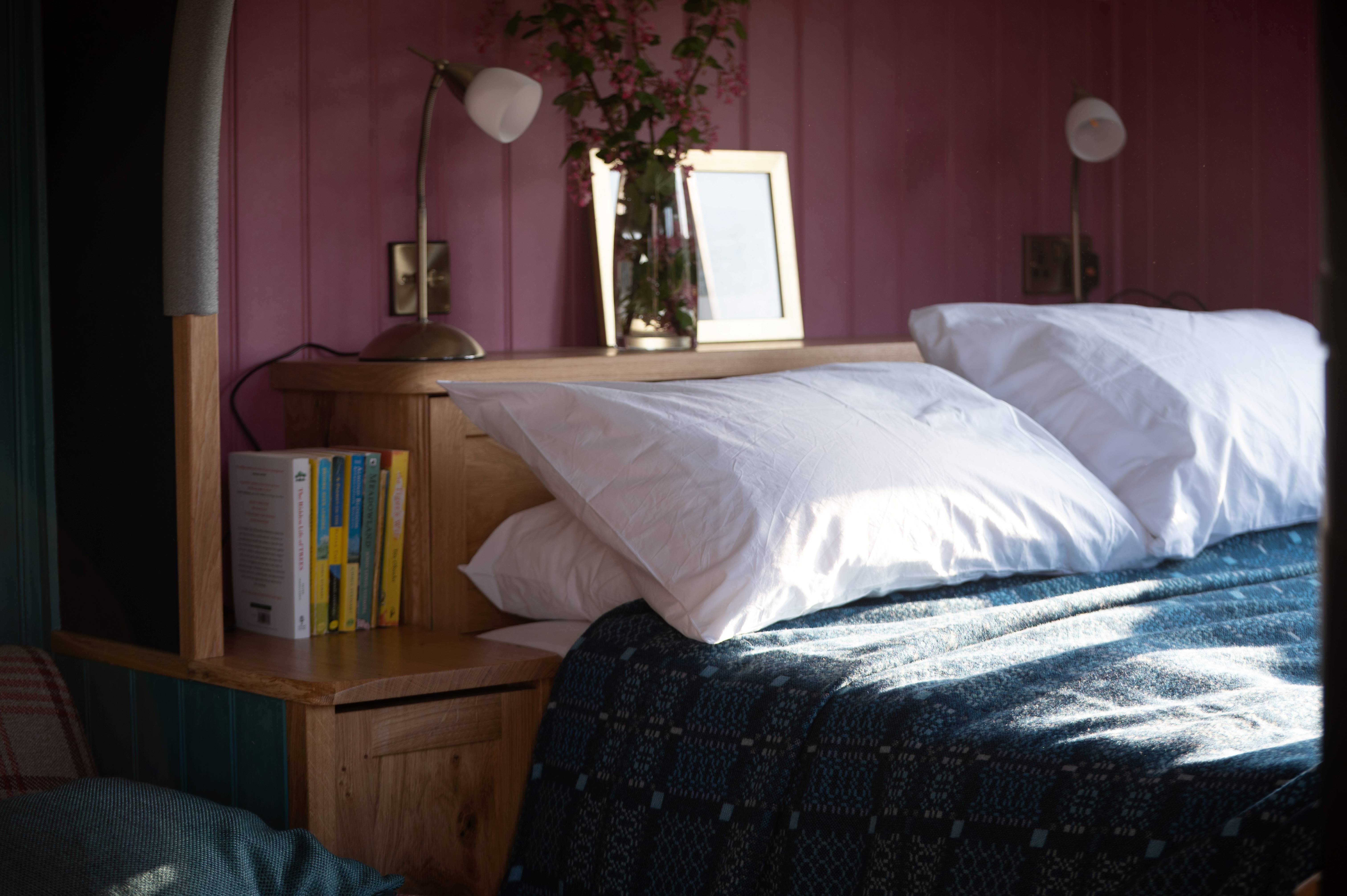 However, it's not just about the bed. The cabin is heated with a combination of a wood burning stove and back up electrical radiators but it is also well ventilated. There is no TV or internet connection so guests can enjoy a digital detox and relax, read or enjoy their own company.  There are some books about nature and the local area and even a copy of Matthew Walker's fascinating book "Why We Sleep" for guests to dip into.  A warm bath under the night sky is the perfect way to end the day.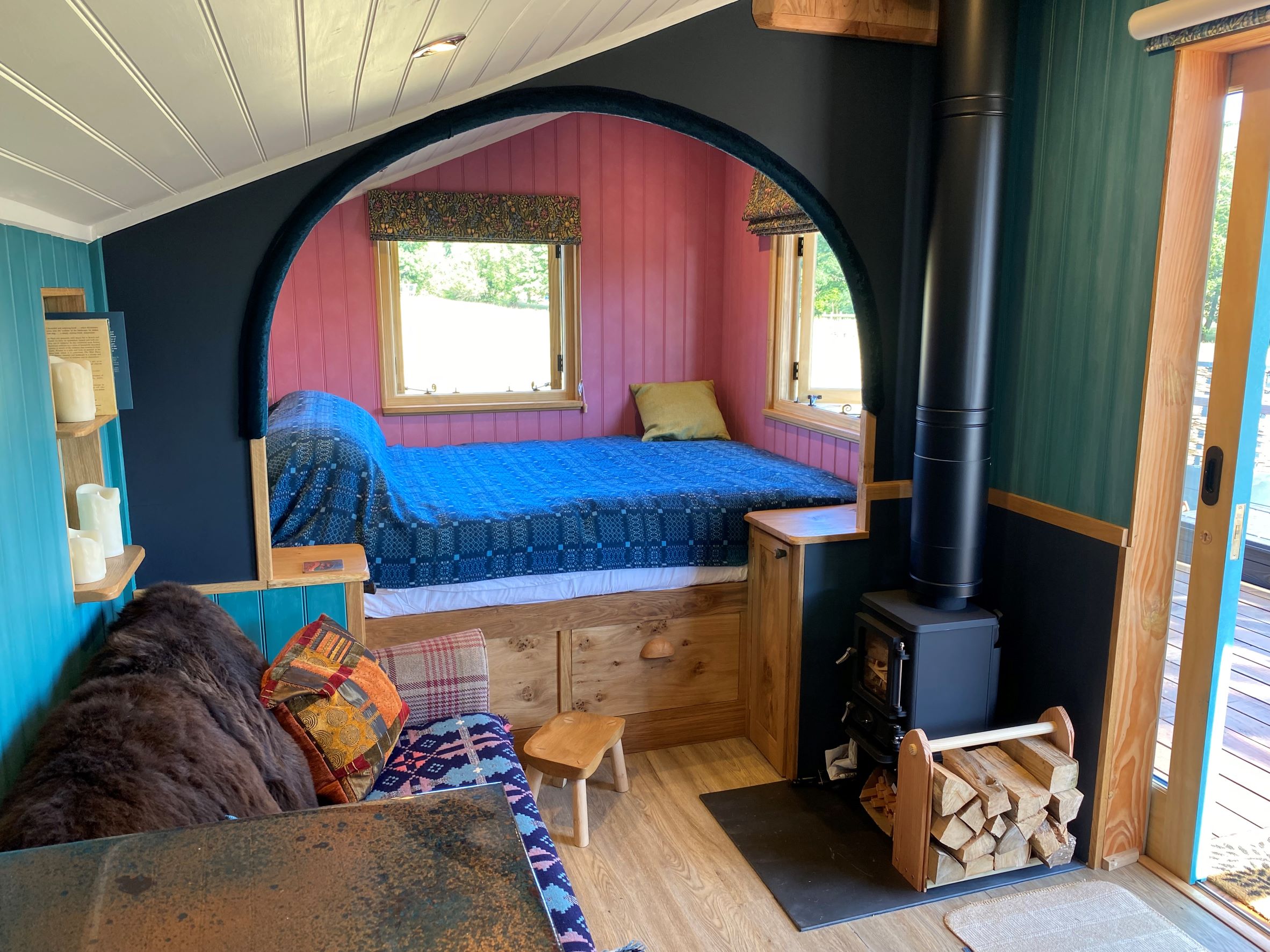 The lighting in the cabin is very adjustable and can be reduced to a very gentle, relaxing warm light in the evening and guests can use the battery operated candles provided for the softest light. The blinds over the windows and door have black-out linings so that guests are not kept awake by bright moonlight or woken early by bright light in the morning.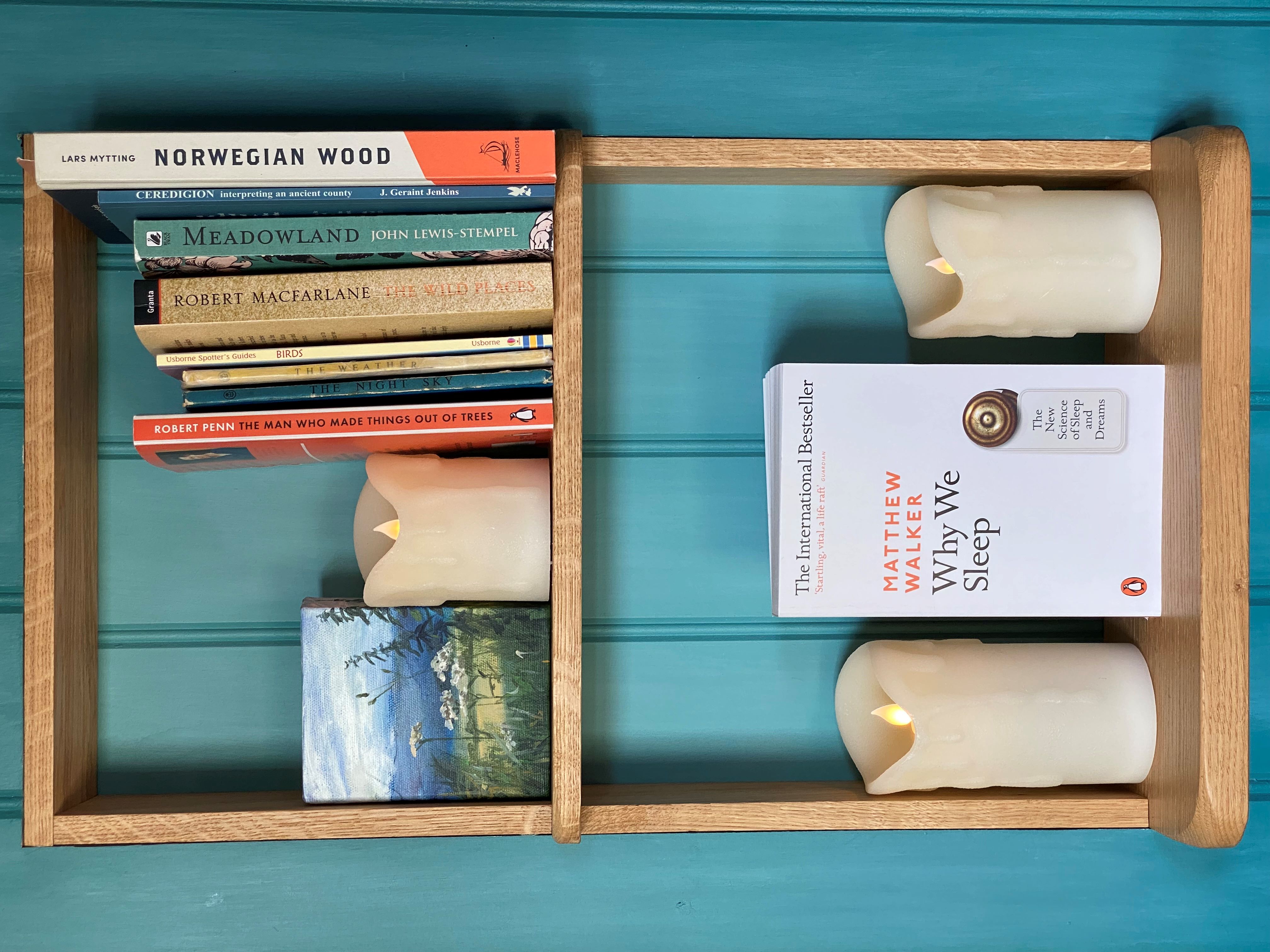 Finally, this is a very quiet area, rarely does the noise of a tractor or car rise above the sound of birdsong or water flowing in the stream.