We are in the foothills of the Cambrian Mountains, one of the best places in the UK to enjoy stargazing because of the clean air and lack of light pollution.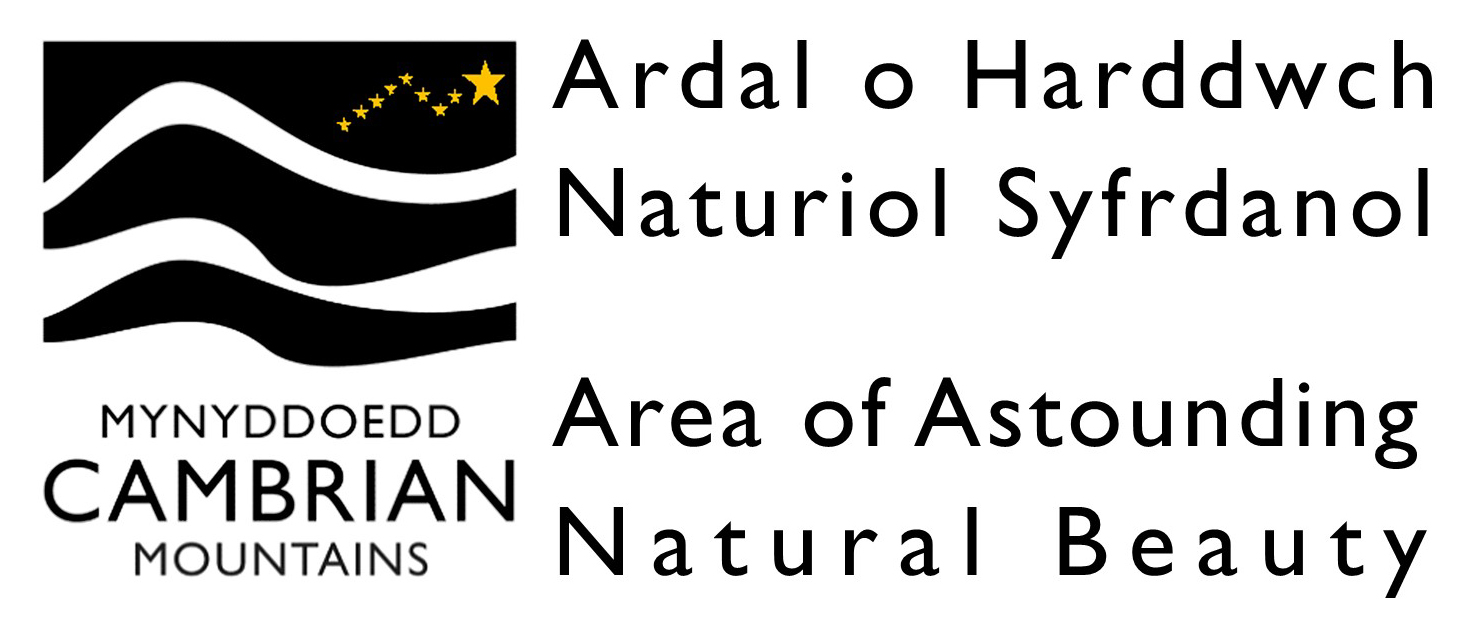 The darkest skies are around the time of the New Moon each month, when the lack of moonlight means thousands of stars are visible.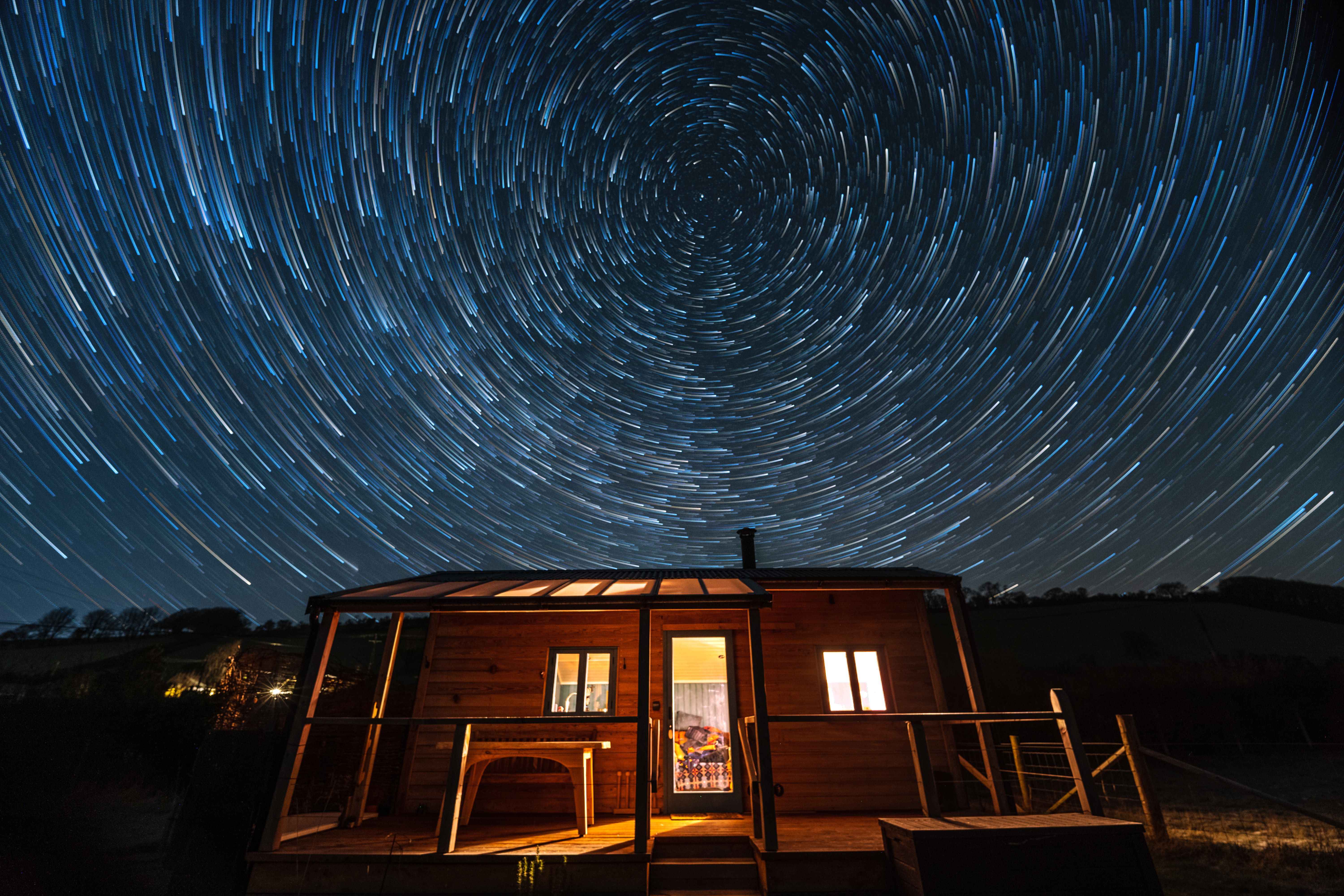 This timelapse photo by Dafydd Wyn Morgan, shows how the stars appear to rotate around the North star as the earth gently turns on its axis. 
In the cabin, we provide binoculars and a guidebook about the night sky.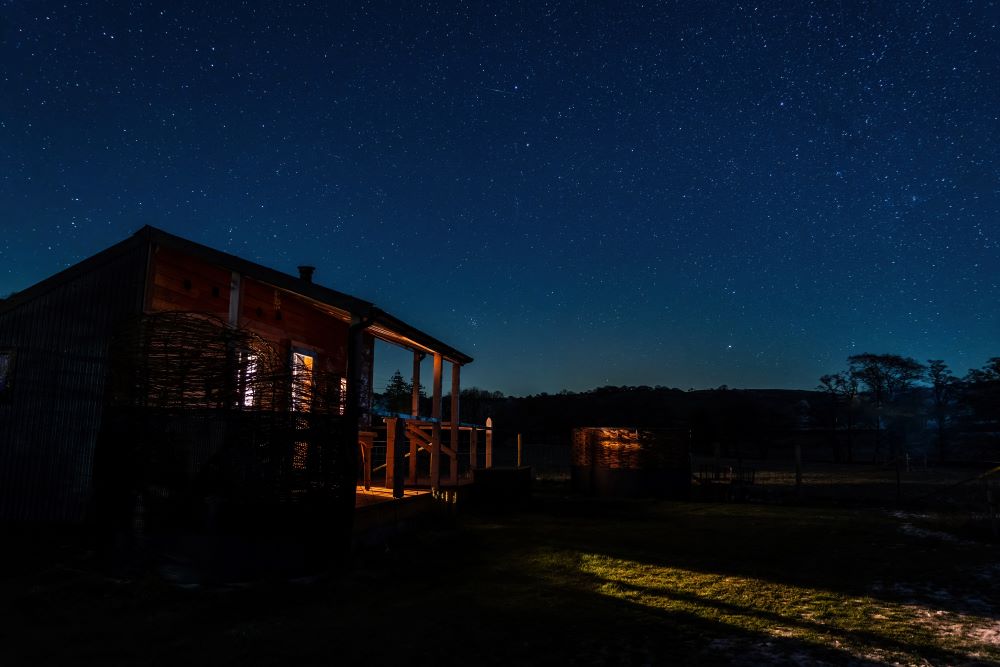 The lunar calendar dates for 2023 are shown below.  
| | |
| --- | --- |
| Full Moon  2023 | New Moon 2023 |
| 7th March | 21st March |
| 6th April | 20th April |
| 5th May | 19th May |
| 4th June  | 18th June |
| 3rd July | 17th July |
| 1st and 31st August | 16th August |
| 29th September | 15th September |
| 28th October | 14th October |
| 27th November | 13th November |
| 27th December | 12th December |
But it's not just about the stars, the full moons are also spectacular and when there are no clouds, the moon is bright enough to walk outside without the need for a torch!