The cabin lies in the small wildflower orchard in the corner of a large 11 acre meadow.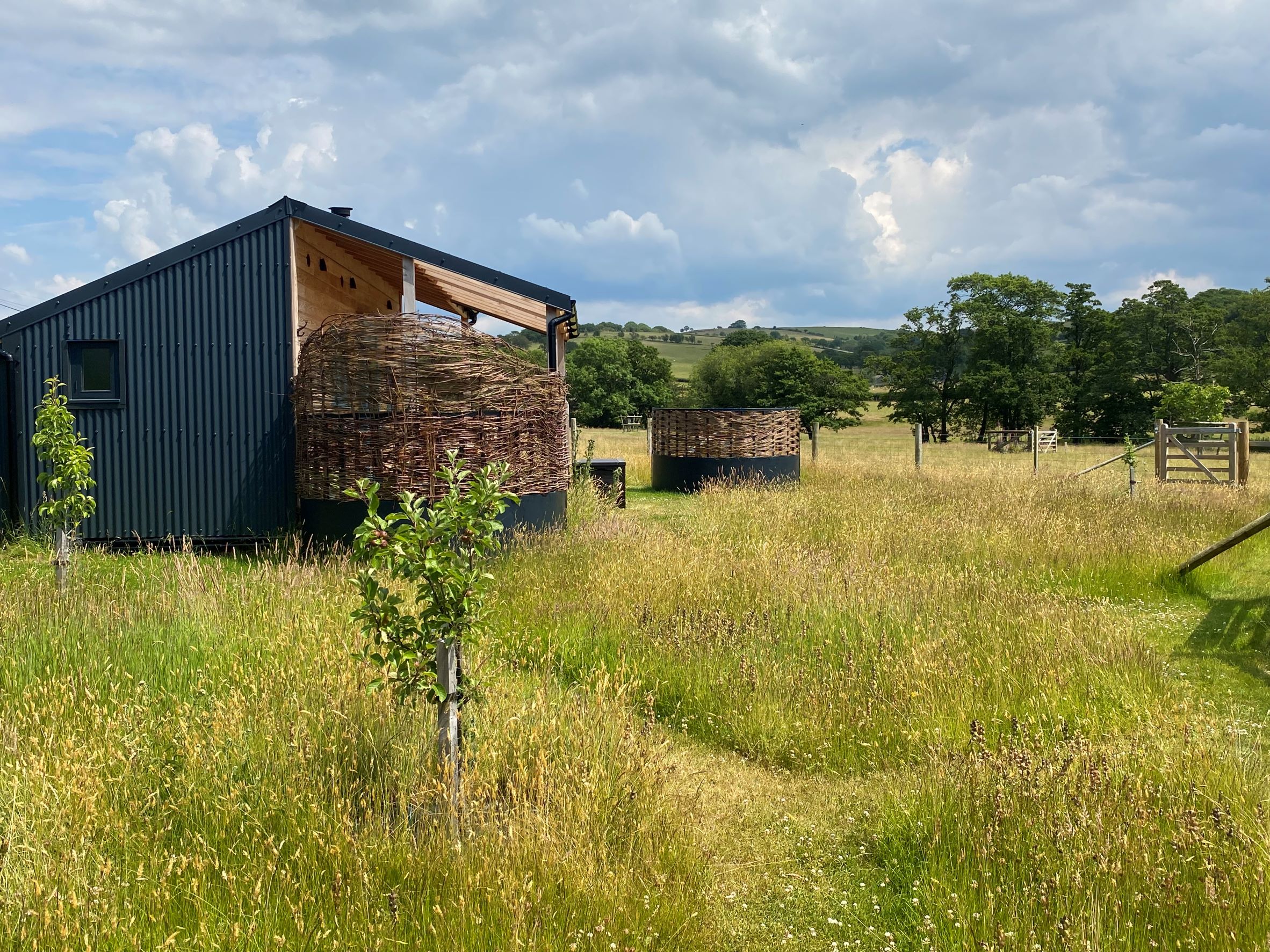 The large meadow lies either side of a stream, the Afon Ceunant, which flows between banks lined with gnarled old trees.  Our guests have exclusive access to the meadow as the cabin is the only visitor accommodation.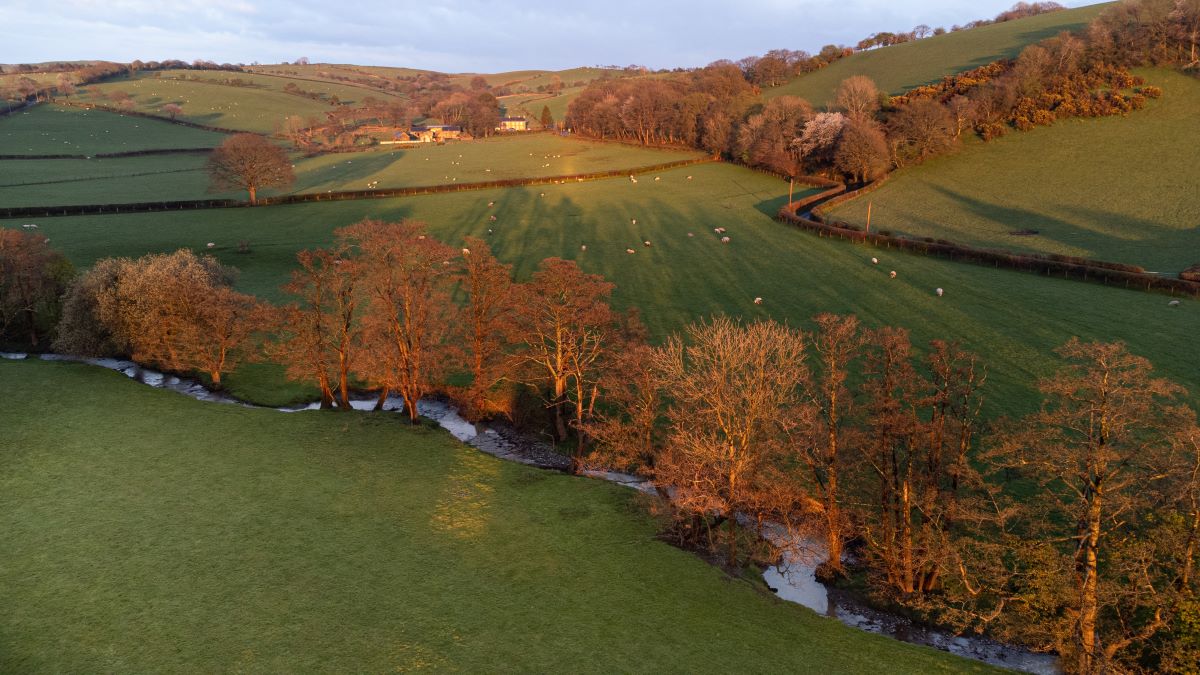 Wander through the meadow and listen to the sounds of nature and water flowing in the stream.  Cross to the other side and see if you can find the swing or a nice spot for a picnic.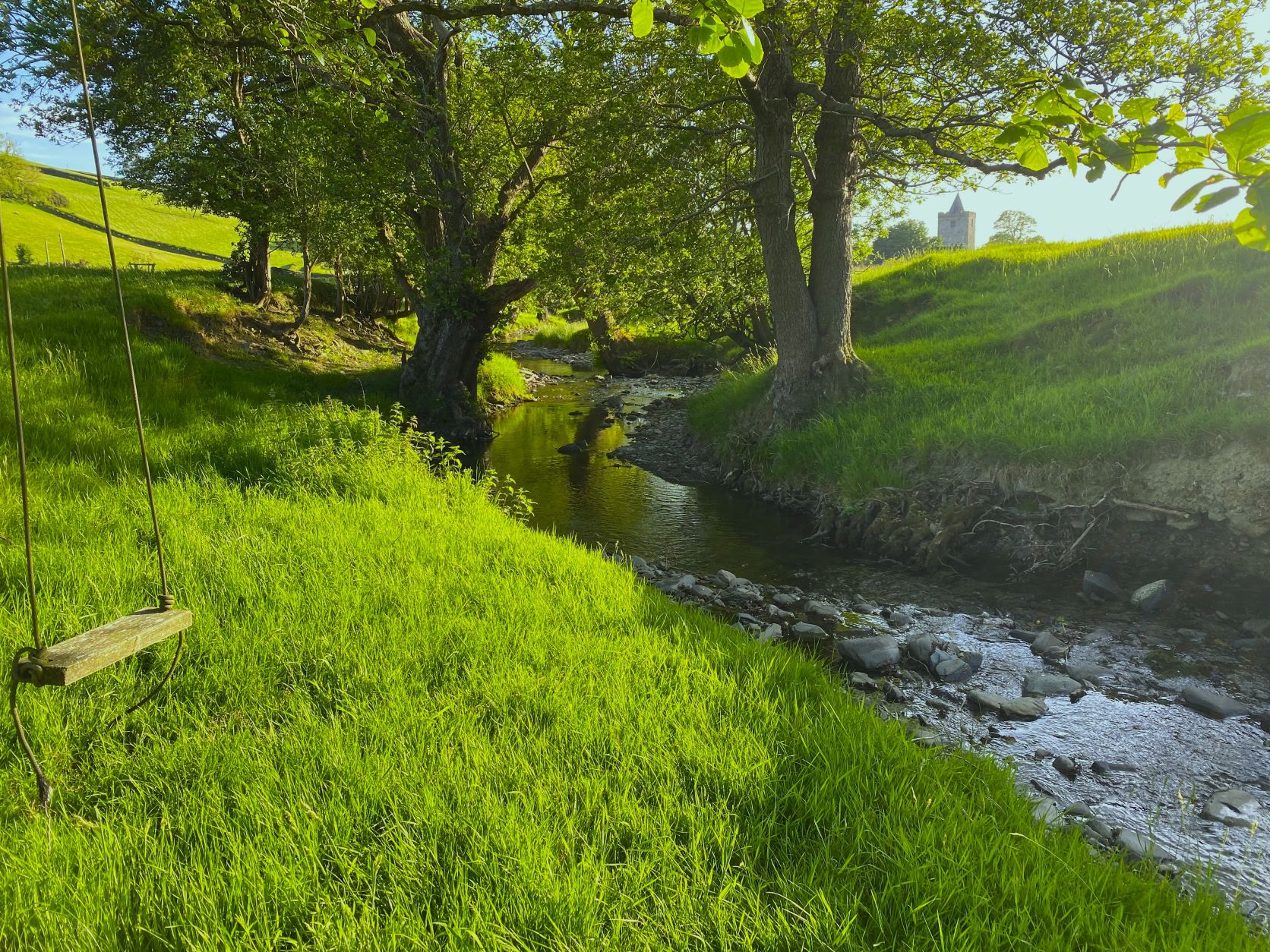 Listen to birdsong all day long, watch swallows skimming the meadow or red kites circling above.  Look out for bats as they emerge in the evening to hunt for moths, then listen out for owls hooting at night.