The cabin is made for enjoying the outside. There is a large wooden deck area in front of the cabin at the same level as the inside of the cabin. The sliding door makes it really easy to move in and out and most of the deck area is covered by a verandah roof to provide protection from the rain. The large table and bench under the verandah provide a comfortable place to sit and eat or enjoy the view.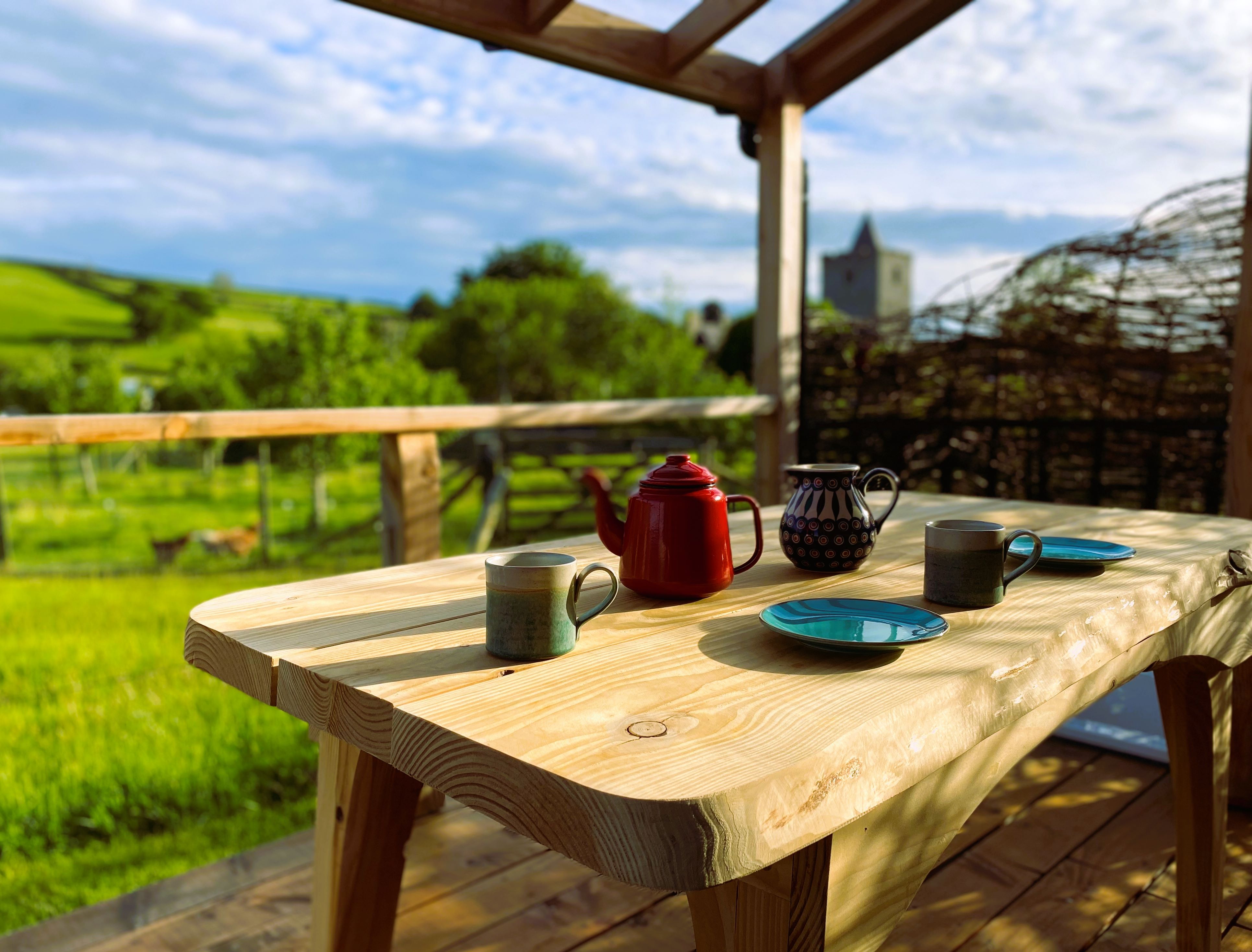 The outdoor bath is at one end of the deck area and a curved screen around the bath ensures privacy and protection from wind.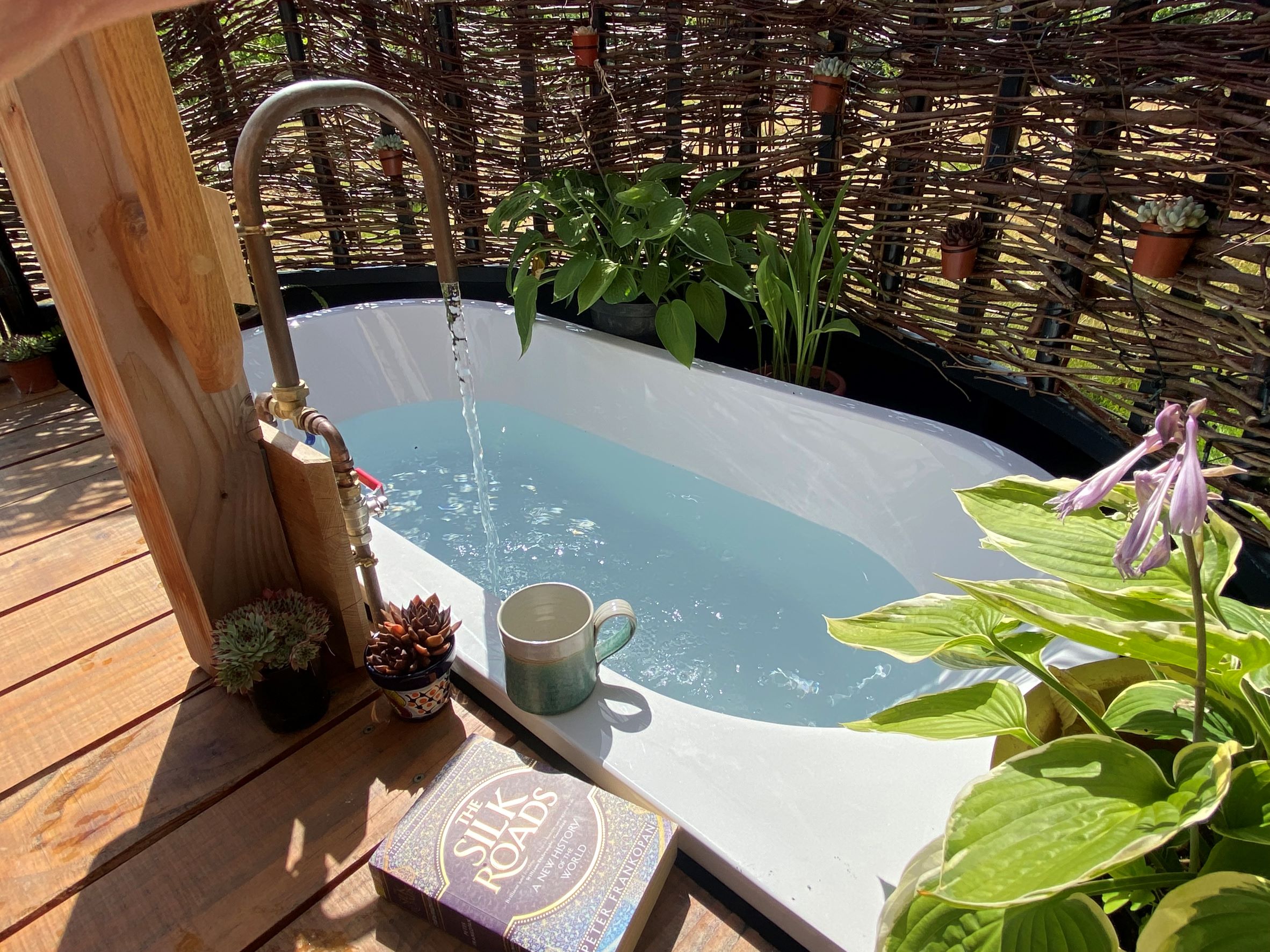 Deck chairs and yoga mats are also provided and can be used on the other half of the deck area.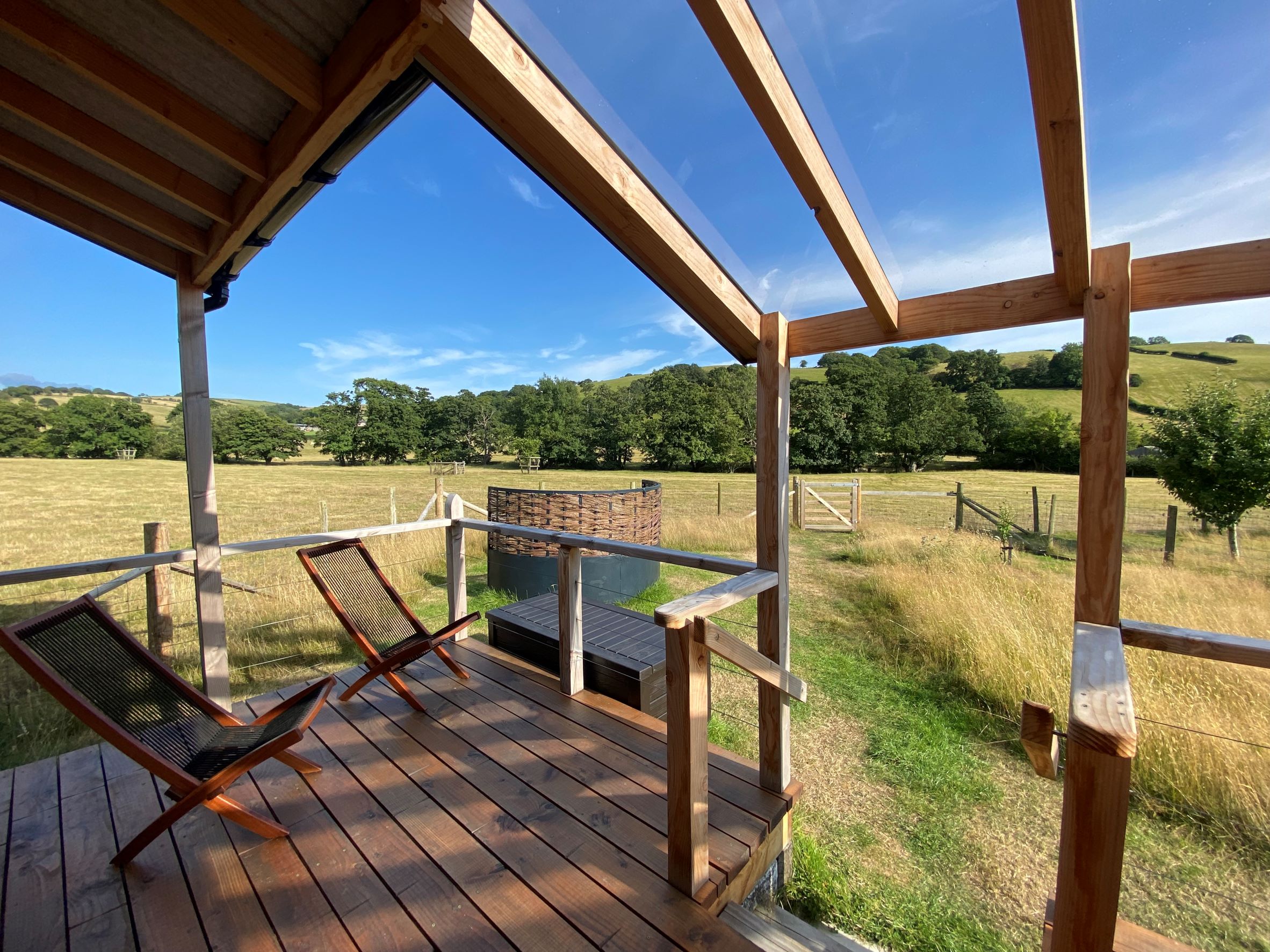 There is an outdoor woodburning chiminea with a curved seat.  There is also an outdoor barbecue which can be used for outdoor cooking.