We designed and built the cabin by hand in order to create a comfortable, beautiful and well equipped place to stay.  
Living space
The cabin is spacious and designed for two people to be very comfortable.  There is plenty of storage space so that you can put your stuff out of the way and there is generous shelving around the bed.   Opposite the woodburning stove, there is a comfortable sofa with sheepskin rugs.  Meals can be eaten on the outside table under the verandah roof or inside the cabin using a smaller pull-out table and fold away chairs. There are large windows and a fully glazed door which provide good views out over the meadow but at night, blinds can be rolled down to create a cosy feel and prevent bright morning light waking you up too early.  The lighting is very adjustable with dimmer switches and bedside lamps. We also provide electric candles which create a lovely soft light.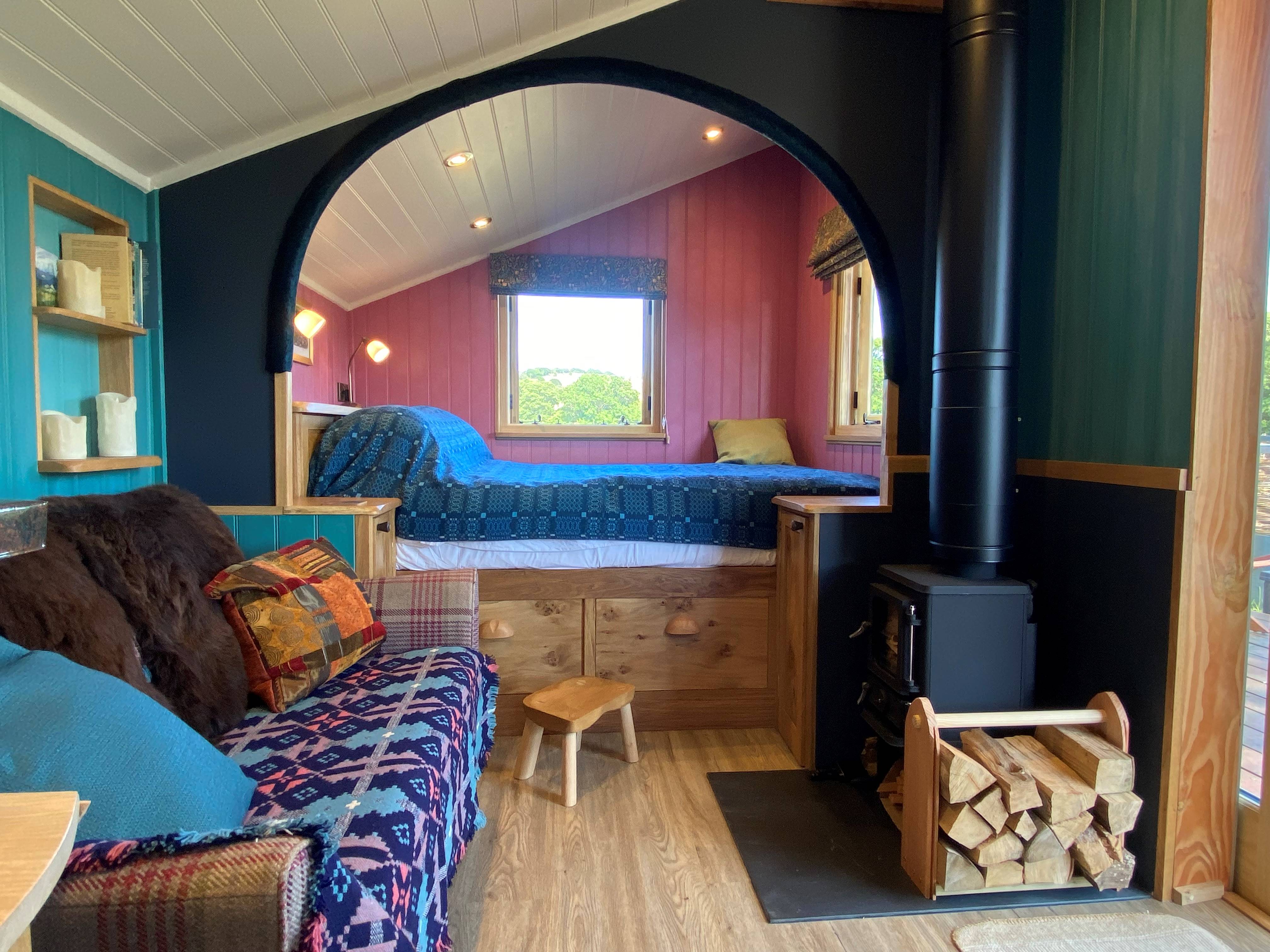 Heating
Temperature control is vital for comfort and good sleep.  The woodburning stove is lovely to use in the colder months and we provide a generous amount of firewood - replenished daily when needed.  An adjustable electric radiator can also be used when guests are out or are not using the wood burner.  The cabin is well insulated and well ventilated which are both important. 
Kitchen
The kitchen has a standard sized fridge with an icebox. There is a 2 ring gas hob and a toaster.  There is a Remoska which works like a plug in one pot oven. (No conventional oven or microwave.) The cooking pans, utensils, cutlery, crockery and glasses are good quality and properly clean.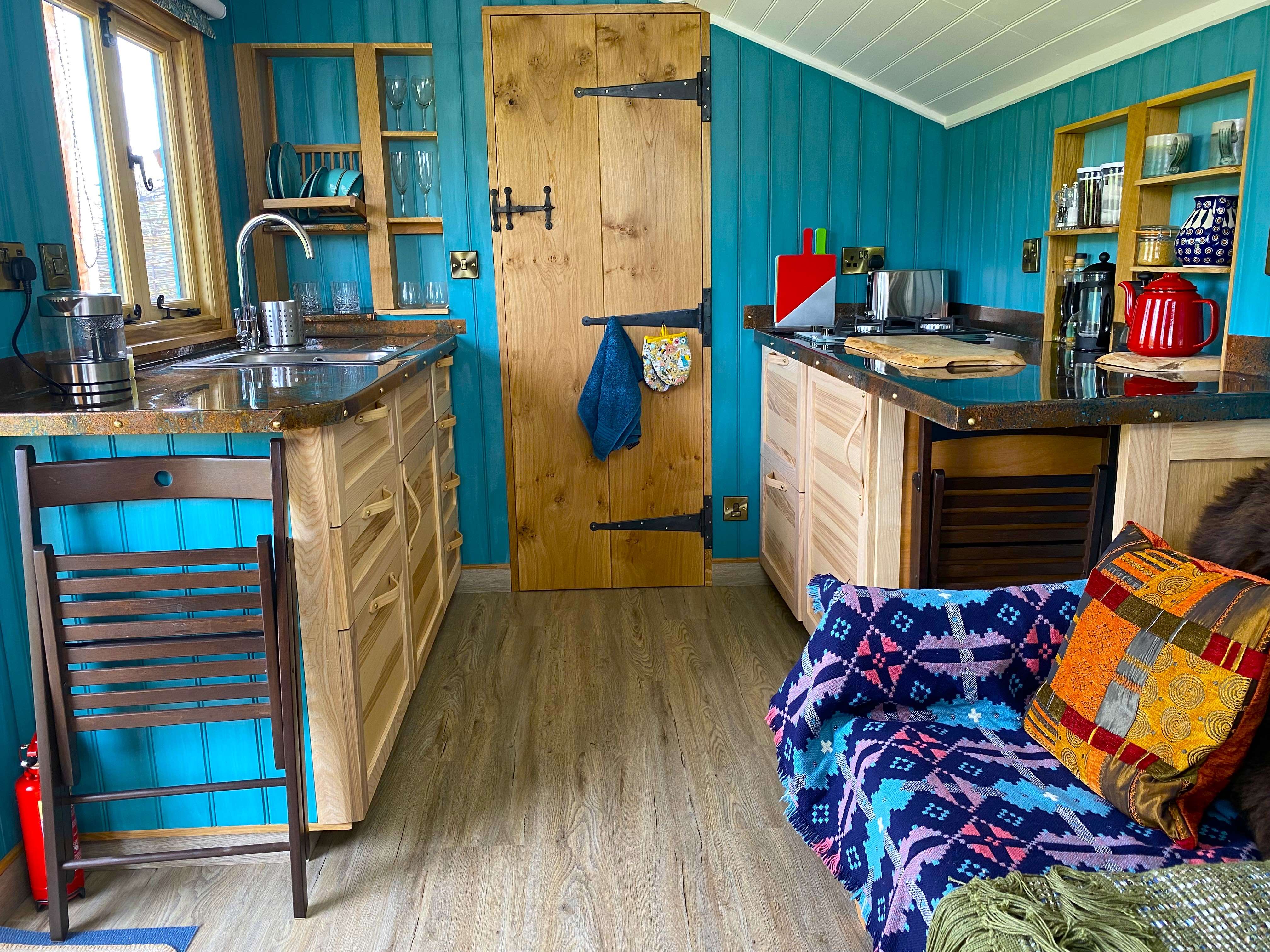 We provide the things you need to make a great cup of coffee or pot of tea and everything you need for cooking and seasoning food.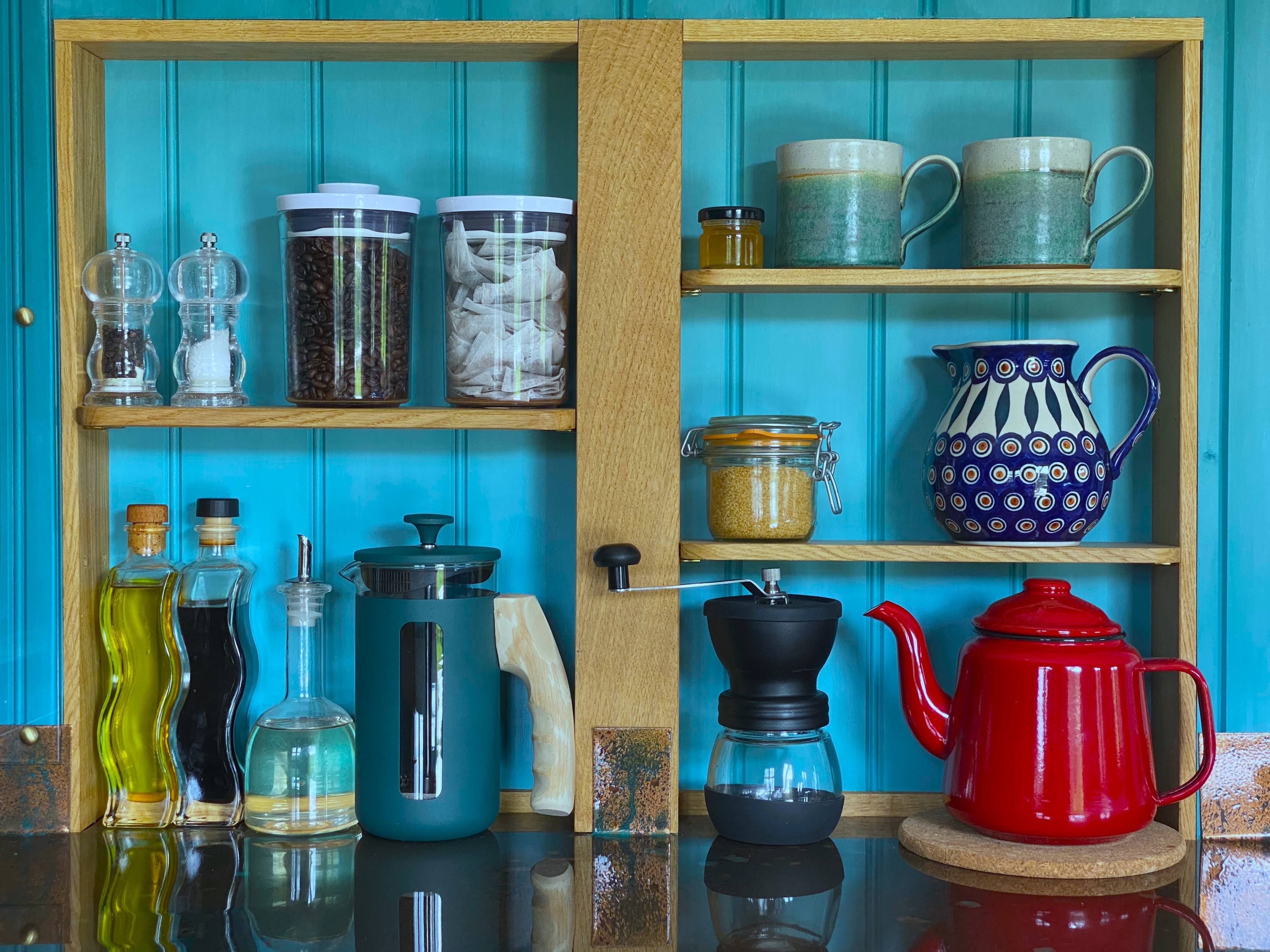 Bathroom
The ensuite bathroom has a flushing loo, a towel rail heater, a proper basin and a powerful shower.  Hot water is supplied on demand from gas boiler.   We provide towels and bathrobes.